We put a lot of thought into our hiking and paddling bucket list this year. It's been tough making decisions because we've been torn between seeing new trails and returning to parks we really love. So we decided to compromise. The 2014 hiking and paddling bucket list includes a lot of places we've been to before, though we're guaranteed to make the trips completely different. Besides, we have a lot of cousins interested in joining us this year, and group planning is a little easier on somewhat familiar territory. And we'll throw in a new adventure or two to spice things up, of course ;)(winky face).
Hiking and Paddling Day Trips
Hiking
Mashkinonje Provincial Park
We'll definitely be hiking one of Mashkinonje Provincial Park's longer loops, making sure to include Atakas Trail. It's been too long since I've seen it!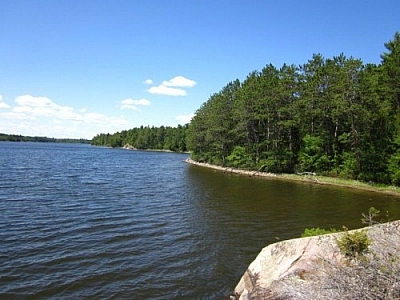 But we don't know yet whether we'll take the Lapin Beach and Samoset Trail route, or whether we'll prefer the Pebble Beach and Martin Pond route that day…
Either way we'll get to hike along Lake Nipissing for part of the day, and we'll have the chance to take a dip if we feel like it.
French River Multi Use Trails
We've been wanting to hike the entire length of Barbotte Trail ever since first walking down Pioneer Trail last year. There appear to be quite a few lookouts and points of interest along the way.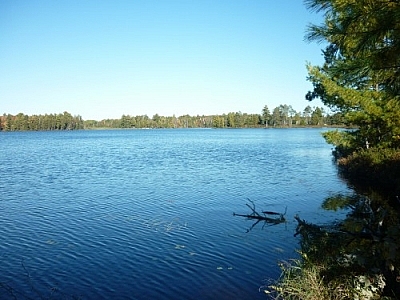 At 15 kmkilometres one way, we're not sure to want to make the return trip, though!
Luckily, we have friends and relatives in the French River area who'd be willing to give one of us a ride to park the car at the other trail head.
Samuel de Champlain Provincial Park
We've been to Samuel de Champlain Provincial Park between North Bay and Mattawa twice before now. We're hoping the next trip won't be too different from the others since we've always seen a lot of wildlife there. Never two without three, right?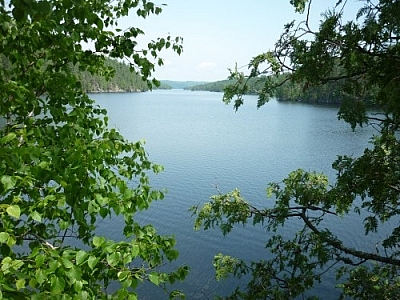 Except this time we're thinking of combining two shorter trails into one day trip. We figure we'll appreciate the third loop of Etienne Trail even more next year if it's been a while since we've seen it…
Lake Laurentian Conservation Area, Sudbury
It's a shame we've never seen these Sudbury trails before, but we're planning on rectifying that this year. There are many Rainbow Routes to choose from, but this one seems more our style — that is, longer and more natural. We'll probably hit the Lake Laurentian Conservation Area in the early summer. I can just picture us following up a short blueberry recon mission with a more satisfying hike. Lol.
Hawk Ridge Trail, Halfway Lake Provincial Park
After putting Halfway Lake on our camping list for a few years, we've decided it's not gonna happen. Perhaps we'd be more likely to visit this park on a day trip. It's so close to us, there's really no excuse…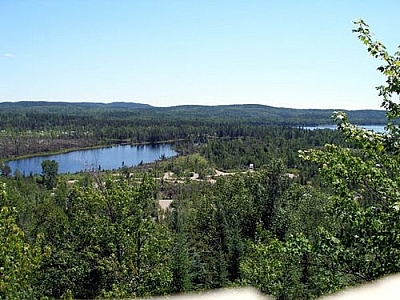 Nimkees Trail, Manitoulin Island
Every year, we have a bit of a family reunion on Manitoulin Island. While I make sure Marc gets in his fill of trout and salmon fishing, he makes sure to sneak away with me for a hike.
There are quite a few trails we've yet to see on Manitoulin, but the Nimkees Trail really appeals to us because it follows along the shoreline of the North Channel. From what we know of Manitoulin Island, any view of the water is bound to be beautiful!
Nipissing Trail, Commanda to Magnetawan
Nipissing Trail has got me curious because I'm a bit of a history buff. This is a ghost trail that passes through ghost towns, so parts of it are paved road, and in fact some of it is promoted as a driving tour. Still, there are sections of forest trail and old country dirt road, as well as historical information plaques, so it should be interesting. We'll try to plan this day trip to start out with a visit to the Commanda General Store Museum at the trail head on Highway 522, and then walk as far as we can before turning back.
Paddling
French River Waterway Provincial Park
I need to get some canoe training time in — as do the dogs — and where better to do it than right here at home in French River?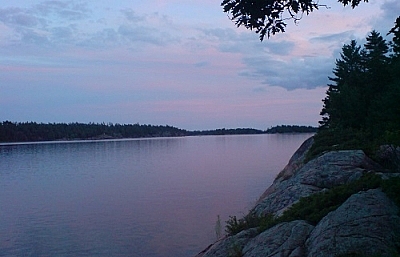 We've got lots of route options, of course, but we've got a few specific ideas in mind. Most appealing right now is the idea of accessing the river from the new boat launch by the renovated bridge on Highway 607. We'd pack a lunch, spend an afternoon. Perfect for a hot summer afternoon when we're bored and don't know what to do.
Hiking and Paddling Backcountry Trips
Hiking
Papase Trail to Five Finger Rapids, Dokis First Nation
We hiked part of Dokis First Nation's Papase Trail last year and we really can't wait to go back. But this time, we want to make it all the way to Five Finger Rapids.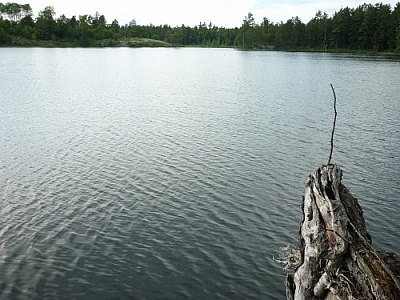 We'll still camp at the same site at the halfway point and hike the rest of the trail on a side trip. We're pretty sure we'll be happy to drop our bags and finish the trail the following day since, come on, pack-less hiking is more fun! Plus, one of my cousins might be backpacking with us, so we'll be more inclined to play.
Georgian Bay Coast Trail
Sections of the Georgian Bay Coast Trail are supposed to be open for hiking and camping this season. We absolutely love the Georgian Bay so we're beyond excited for this opportunity to walk along its gorgeous shores.
Algonquin Provincial Park
It's been three years since we last trekked in Algonquin Provincial Park, so we're looking forward to returning!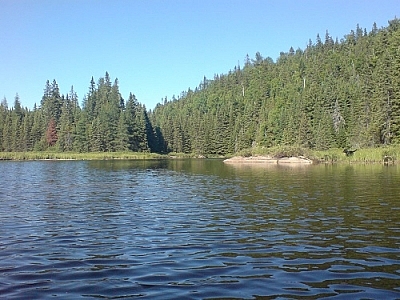 However, we learned a valuable lesson last time — watch out for bug season! I thought the bugs were supposed to be calmer down south? Just kidding. But we are making sure to wait until at least August, maybe even October, before we head out to Algonquin!
It's likely we'll trek the blue loop of the Western Uplands Backpacking Trail, but if plans with some cousins materialize, we'll make it a hiking and paddling combo trip instead. In which case we would put in at Achray and camp near the Eastern Pines Backpacking Trail so it's accessible for a day hike.
Hiking and Paddling Combos
Bell Lake to Silver Peak, Killarney Provincial Park
After climbing Silver Peak during our La Cloche Silhouette trek in Killarney Provincial Park last year, we swore we'd go back and spend a whole day exploring the hill. From that moment on, a hiking and paddling combo trip to Silver Peak became tops on our hiking and paddling bucket list.
We're hoping to nab the site on Clearsilver Lake, but we'll take whatever we can get!
* Early Update: I got so excited writing this post, I couldn't even wait to be done before booking our Killarney trip. We'll be spending May long weekend at the site on Boundary Lake, and we're much happier with that than our initial Clearsilver idea. Now we'll also be able to spend a day exploring some of the Hansen Township section of the La Cloche Silhouette Trail. Yay!
Semiwite Lake and McKenzie Interior Trail, Mississagi Provincial Park
We had the best time at Mississagi Provincial Park with our CouchSurfing guest last year, and while that may have had a lot to do with the good company, we're eager to go back and give the McKenzie Trail another go. We only got to see sections of it last year since the boys were on a fishing quest for bass. We'd also stay on Semiwite Lake this time around — we saw some fabulous sandy beaches not far from the campsites!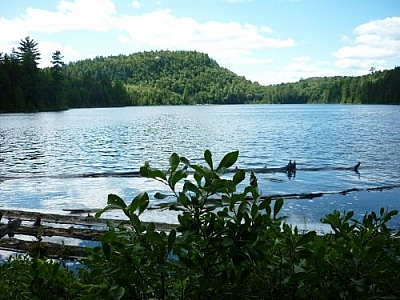 Conclusion
As usual, it looks like we've probably got more trails on our list than available weekends in the summer. Ah, well, we'll do our best… and we'll enjoy every minute of it!
Have you got a hiking and paddling bucket list? Share your hiking and paddling destinations in the comments section below!
Happy trails (smiley face)!