I
t's been five years since I went to
Australia
. I was there for a month (though I was meant to be there for six more). It's incredible how time flies, and since I've never shared anything about my travels Down Under before, I thought posting a photo album of my trip would make up for it
(winky face).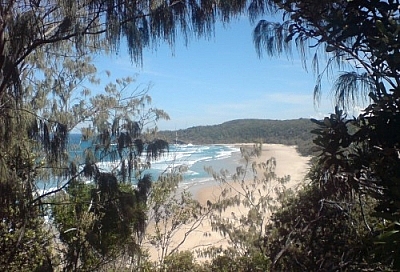 When I left for Australia, armed with a working holiday visa, my intention was to find work within a month, work for about five months, then travel the rest of the country for a month or two. With this in mind, a lot of my time Down Under was spent job hunting and training.
For this reason, even though I spent a whole month in Oz, it doesn't seem like I did a lot. But no worries, I still got around! Browse my photo albums below for proof ;)(winky face).
Brisbane
I first landed in Brisbane and spent most of my time there, overall. I had pre-arranged to stay with a
CouchSurfer
named Ron, who ended up being a lot of fun, a great tour guide, and really helpful in a crunch.
Australia Zoo
After spending a few days job hunting, I wanted to make sure I got to make the most of my time Down Under, so I visited the Australia Zoo, legacy of Crocodile Hunter Steve Irwin.
Alexandria Beach
Ron took me to Alexandria Beach, where he was headed to do some surfing. I took some pictures but, finding out there was a park with trails nearby, I preferred to get my heart pumping.
Noosa National Park
Leaving Ron to do his thing, I took off by myself and spent an afternoon enjoying the wildlife and the scenery.
Byron Bay
Thinking of finding work elsewhere, I made my way to Byron Bay, but it didn't have the atmosphere I was looking for so I moved on.
Bundaberg
I might have been happy here, working as a fruit picker on a farm, but I wasn't able to find a job so I returned to Brisbane.
Conclusion
Leaving Australia was completely unexpected. I had just passed Australia's one-day Responsible Service of Alcohol course in Brisbane. It hadn't taken me long at all to find a job, and I was set to head into the north of Queensland, where I would work tending bar. But things had changed back home. For the first time in my life, I had to consider someone other than myself in making a decision — Marc.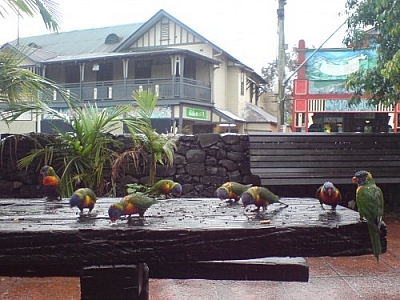 He and I had only been together for about two months when I left for Australia. My one-way flight Down Under had been booked for a week when we started dating, but by the time I boarded the plane, we were already inseparable.
While I was away, Marc went through some trying times. He told me over Skype that it would help him get through it all if I was there with him. I took a gamble and bet on a future with Marc. So, the same day I should have ridden the bus into the Outback, I instead caught a plane to return home.
Five years later, it looks like I made the right choice!