In my attempt at hiking Korea's mountains in as many national and provincial parks as possible to make the most of my year abroad, I often travelled away from my Korean hometown of Busan on weekends. That's how I found many of these awesome Korean day hikes I recommend.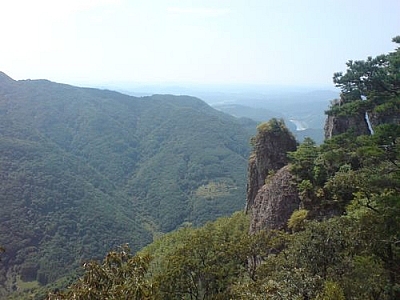 Now of course, these Korean day hikes are only day trips if you start from a nearby city. Busan is close enough to travel to and from a few of the trails listed below in a day. For the rest, I usually chose to base myself in a nearby city for a weekend, making it easy to go on two day hikes, or take a day to explore Korea's cultural sights as well.
Chungcheongbuk-do
Twice I travelled to Chungcheongbuk province, once to visit some historical sites and sights in the city of Cheongju, and once for a thrill-filled weekend near the city of Danyang. Both times I managed to squeeze in some Korean day hikes ;)(winky face).
Sangdang Sanseong
One of the historic sites I wanted to see in Cheongju was Sangdang Sanseong, an old fortress. I spent a few hours walking around the fortress wall.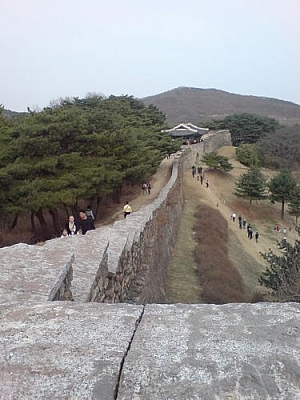 Songnisan

National Park

I also spent a wet and foggy day hiking at Songnisan National Park. Luckily, it cleared up a little towards the end of the day and I got to take a few nice pictures.



Woraksan

National Park

The very first thing I did when I got to the Danyang area was go for a hike at Woraksan National Park. I paid a few dollars at a local restaurant to leave my backpack there while I made my way up to the nearest peak. The hike may have been short, but the views were amazing! And although it looks like a river in the photos, it's actually Korea's largest lake, Lake Chungju, which is also an artificial lake.



Sobaeksan

National Park

That night, I slept at a campground at Sobaeksan National Park, so the next morning, I made my way up the nearest trail. It was a perfect half-day hike, and I even got to see a bit of wildlife (smiley face). Even though the trail wasn't natural at the top, I absolutely loved that part of the hike. It was so peaceful up there! Though that might be because I made it to the peak of the mountain before 10:30, avoiding the afternoon crowds.
Gyeongsangbuk-do
Being closer to Busan, I ventured into Gyeongsanbuk province a little more often…
Cheongnyangsan

Provincial Park

The impressive suspension bridge at Cheongnyangsan Provincial Park, near the city of Andong, was a big attraction for crowds of tourists, but the trail was much less busy beyond the first return loop, and it turned out to be a really fun hike.
Juwangsan

National Park

I stayed in Andong overnight, then went to Juwangsan National Park the next day. There were three beautiful waterfalls on the trail I chose to hike, and there were more on other trails. There was also lots of wildlife — I spotted two species of frogs, a millipede, a grub, and a snake (the only one I ever saw during my Korean day hikes).
Bogyeongsa

County Park

Even though Bogyeongsa is only a small county park, its unique geological features and many waterfalls made the day trip totally worth it.
Gayasan

National Park

It was late April by the time I made my way to Gayasan National Park on a day trip. Still, at 1430 metres, it snowed while I was enjoying the views up on the peak. I remember thinking it was an easy trail, but I was caught off guard when a small, tan-coloured mammal ran across the trail in front of me. Now that didn't happen often during my Korean day hikes! It disappeared into the thick bushes before I got a chance to identify it :((frowny face).
Gyeongsangnam-do
I was able to see a lot more of the countryside and smaller parks while hiking Korea's mountains in Gyeongsangnam, my province of residence. Most of the Korean day hikes below are also day trips from Busan.
Gajisan

Provincial Park

My trip report about my hike at Gajisan Provincial Park, Hiking With a Stranger, or Not: It Really Is a Small World, tells a good story about what happened on that day…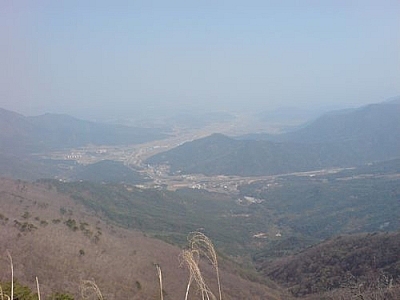 Hallyeo

Maritime National Park

Since Hallyeo is a maritime park, there weren't any official trails to hike (as far as I knew), but I didn't let that deter me. I found a way to hike more of Korea's mountains during my weekend trips to Yokji Island and Bijindo.

On this last excursion, I arrived at the port minutes too late to board the ferry, so I walked along the seashore in Tongyeong to pass the time. The next afternoon, following a beautiful ferry ride in the morning, I hiked up a small mountain on Bijin Island, but I forgot to bring my camera…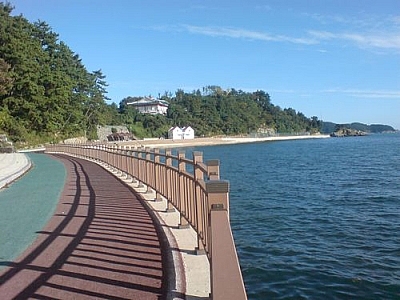 Yeonhwasan

Provincial Park

Yeonhwasan was a neat little park, mostly because of its neat little quirks. Once I finally made it there after a 2-kilometre walk from the road where the bus had dropped me off, I was amused by the first thing I saw, and the explanation given.
Upo

Marsh

Since I went to Upo Marsh as a volunteer for the Korea Wetland Project, my intention from the beginning was to write a photo journal of my day trip.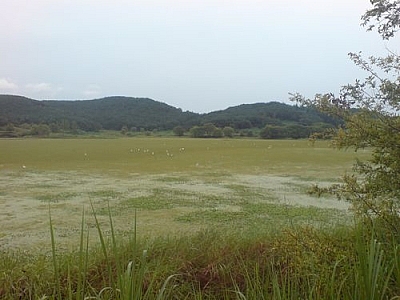 5 More Korean Day Hikes To Try
Yep, I got to check off quite a few awesome Korean day hikes from my list during my year abroad! Of course, I did miss a few… If I could have, I would have loved to tick off these other parks and trails, too: *
* ordered by province
Gyeongju

National Park

Geumosan

Provincial Park

Palgongsan

Provincial Park
Further Reading
For detailed trip reports on some of the Korean day hikes listed above, including lots of photos, park maps, and other important information, check out the following articles from Klimbing Korean Mountains: