Needing to get away from it all even though it was raining, we made some trail mix (basically like our granola but without the biodynamic oats), packed some sandwiches made with our own fresh farm eggs, grabbed some hiking gear, and took off to go day-tripping on the shores of Lake Nipissing in Mashkinonje Park.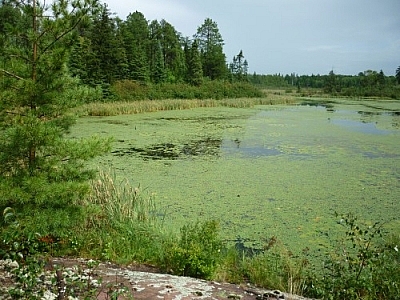 We accessed the trails via Martin Pond, a large wetland and the first lookout of the day. I can never resist taking pictures of this quiet scene, where the silence and stillness are both heard and felt.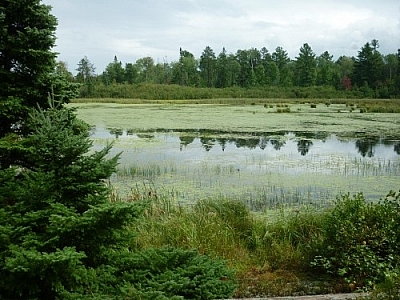 Luckily, the rain was on and off so we had time to dry off in between soakings. We cut inland to the shores of Lake Nipissing and rested briefly at Pebble Beach.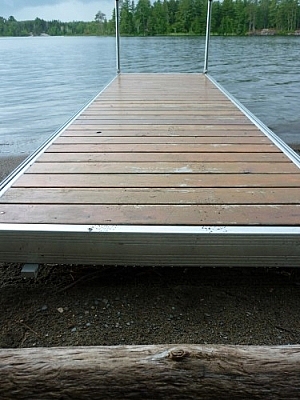 The impending shower spurred us on. After skirting the Coastal Trail for some time, we returned inland.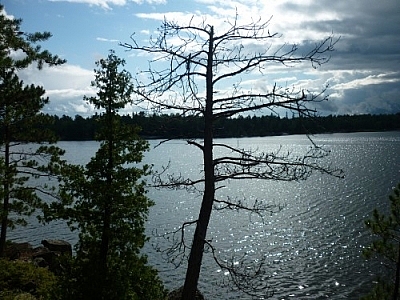 The bush had been wet all day, but it was nothing compared to the meadow we had to cross. Even though most of Atakas Trail is now much easier thanks to boardwalks in a few key cranberry marshes, this meadow still makes it an inaccessible trail for many hikers.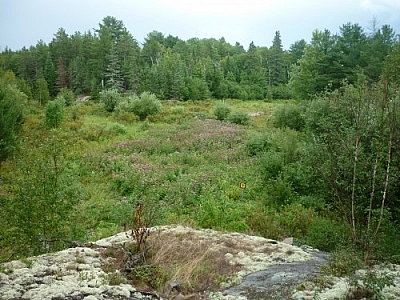 By the time we began our northward return journey on Heron Trail, the rain had completely cleared, and we were completely refreshed.