All-time highlights from JourNiackery, Green Niackery & MiscellaNiackery
Greening the Lunch Box: Waste-Free and Healthy Lunch Ideas for School or Work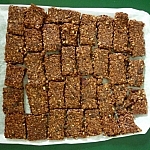 Simplicity is a must when packing a healthy lunch for school or work. Going waste-free is easy on the wallet, good for your health and the environment's too
30+ Scary Haunted Walks and Ghost Tours in Ontario

Want something spooky to do? Whether or not it's Halloween season, enjoy a good scare and have a frightful fun time on these haunted walks and ghost tours.
Canada Post Fakes Death to Commit Suicide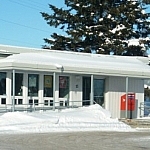 Canada Post announced that stamp prices will be going up, home delivery cancelled, and 8,000 jobs cut. It's old news, but there's much more to this story...
Weekend Hike to Five Finger Rapids on the French River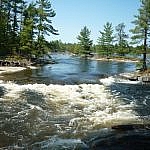 Few know that hikers can go backpacking Papase Trail at Dokis First Nation, a 21-28 km return weekend hike to Five Finger Rapids on the French River.
Trekking Killarney's La Cloche Silhouette Loop Trail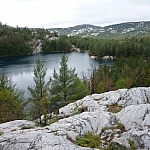 Gotta love trekking Killarney's La Cloche Silhouette loop trail. My partner, dogs & I have come out of it talking about nothing but *the next time* since!
Exploring Yokji Island: A Break From Mainland Korea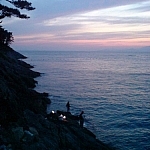 Sick of the smell, noise, lights, people, and hustle and bustle of Busan, I went to Tongyeong and hopped on a ferry, ready to start exploring Yokji Island.
"Saving" a Snapping Turtle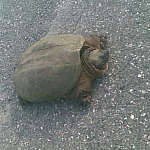 We always stop to take turtles off the road, so long as it's safe. Usually it's just a matter of crossing the turtle in the same direction it was heading...
12 Awesome Korean Day Hikes I Recommend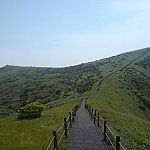 In my attempt at hiking Korea's mountains in as many parks as possible, I found these 12 awesome Korean day hikes I recommend, plus 5 more I wish I'd tried.
Lush Demystified: Top Natural Products, Shopping Tips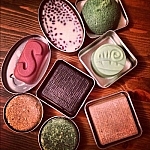 Lush is confusing. It seems eco-conscious, with fresh handmade products, but some ingredients aren't natural or safe. It's time to have Lush demystified.
The Pressing Case for a Nuclear Weapons Ban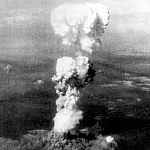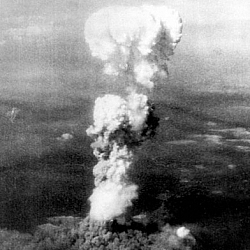 As nuclear weapons continue to pose a threat, the call for a nuclear weapons ban to abolish their production, testing & use is justifiably gaining momentum.
Discovering Canadian Wilderness Through Group of Seven Art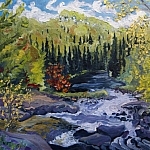 Following the footsteps of the Group of Seven, Pierre AJ Sabourin paints interpretations of Group of Seven sites. Discover Canadian wilderness travel guide!
Dehydrating Berries and Other Fruit: 10 DIY Tips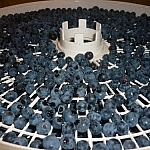 We like dehydrating berries we pick ourselves to save money while doing something good for our health. These 10 tips help make dehydrating berries a success
Visiting Mashkinonje Provincial Park: A Guide [with Photos]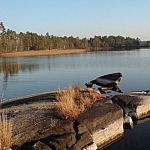 The definitive resource for visiting Mashkinonje Provincial Park, which has natural hiking trails, beaches & canoe access to Lake Nipissing, all for free.
Greatest Hiking List to Make the Most of a Year in Korea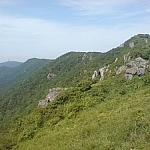 When I decided to teach English abroad and live in a mountainous country, I just knew it would take a great hiking list to make the most of a year in Korea.
Trekking Jirisan in Korea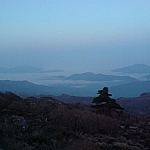 Trekking Jirisan in South Korea takes lots of planning but once you get there, it's worth it! Even when all plans fall apart, it's a great mountain to hike.
6 Popular Routes on the Uplands Trail at Algonquin Park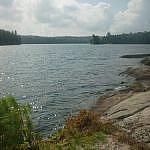 At 78 km, the Western Uplands Trail is Algonquin Park's longest. 3 stacked loops & 2 side loops make it easy to plan multiple routes for a long weekend.
How to Make the Best Natural Bug Spray Recipe with Kombucha Vinegar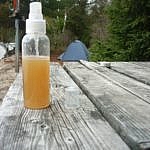 For healthier and Earth-friendlier options, turning to essential oils is obvious, but this natural bug spray recipe also uses kombucha vinegar.
Amy Miller's The Carbon Rush: Fighting the Climate Crisis for Social Justice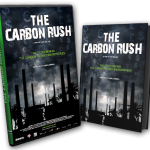 The Carbon Rush social justice film exploits Canada's role in carbon markets & the poverty & illness resulting from the supposedly green for-profit industry