All-time highlights from JourNiackery, Green Niackery & MiscellaNiackery
12 Awesome Korean Day Hikes I Recommend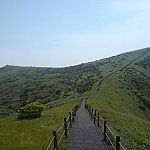 In my attempt at hiking Korea's mountains in as many parks as possible, I found these 12 awesome Korean day hikes I recommend, plus 5 more I wish I'd tried.
Dehydrating Berries and Other Fruit: 10 DIY Tips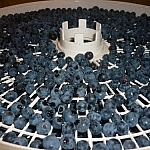 We like dehydrating berries we pick ourselves to save money while doing something good for our health. These 10 tips help make dehydrating berries a success
Cleaning Green: Vinegar, Baking Soda, and Kombucha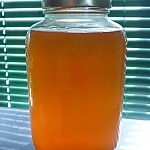 There are various levels of cleaning green. I'm focusing on the bare bones: cleaning green with vinegar, baking soda & kombucha, a green vinegar alternative
7 Terrific Trails Easily Seen From Seoul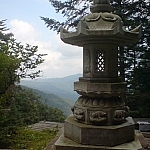 I can recommend these 7 (+7 bonus) terrific trails easily seen from Seoul since I made the most of my year in Korea by hiking as many mountains as possible.
Greatest Hiking List to Make the Most of a Year in Korea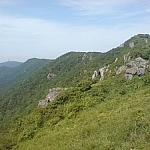 When I decided to teach English abroad and live in a mountainous country, I just knew it would take a great hiking list to make the most of a year in Korea.
Farming in the North: The Poultry Problem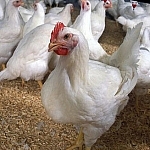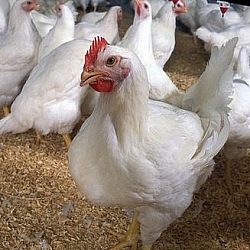 Farming in the north is more difficult than many assume since chicken farmers are faced with challenges unknown to Southern neighbours, who can profit most.
Lush Demystified: Top Natural Products, Shopping Tips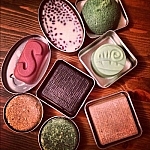 Lush is confusing. It seems eco-conscious, with fresh handmade products, but some ingredients aren't natural or safe. It's time to have Lush demystified.
Trekking Jirisan in Korea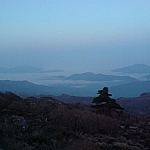 Trekking Jirisan in South Korea takes lots of planning but once you get there, it's worth it! Even when all plans fall apart, it's a great mountain to hike.
"Saving" a Snapping Turtle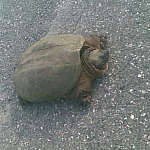 We always stop to take turtles off the road, so long as it's safe. Usually it's just a matter of crossing the turtle in the same direction it was heading...
31 Scary Reasons Canadians Should Reject the Risky TPP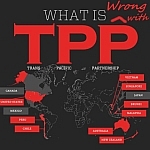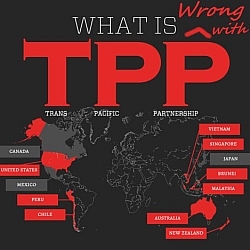 Renegotiation of the risky TPP isn't possible. Faced with an ultimatum, Canadians must use public consultations to express support or opposition.
Discovering Canadian Wilderness Through Group of Seven Art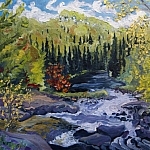 Following the footsteps of the Group of Seven, Pierre AJ Sabourin paints interpretations of Group of Seven sites. Discover Canadian wilderness travel guide!
30+ Scary Haunted Walks and Ghost Tours in Ontario

Want something spooky to do? Whether or not it's Halloween season, enjoy a good scare and have a frightful fun time on these haunted walks and ghost tours.
Tips for Identifying Milk Snakes (Rattlesnake Comparison)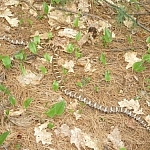 They may look like rattlers, but milk snakes are harmless. They rattle their tails on fallen leaves & underbrush to imitate the rattler, but don't be fooled
Weekend Hike to Five Finger Rapids on the French River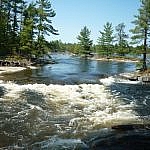 Few know that hikers can go backpacking Papase Trail at Dokis First Nation, a 21-28 km return weekend hike to Five Finger Rapids on the French River.
Exploring Yokji Island: A Break From Mainland Korea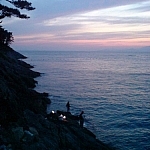 Sick of the smell, noise, lights, people, and hustle and bustle of Busan, I went to Tongyeong and hopped on a ferry, ready to start exploring Yokji Island.
Silver Peak Day Hike Route Suggestions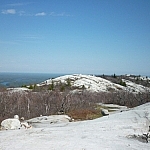 These are route suggestions to help plan a Silver Peak day hike in Killarney Park. You can combine a Silver Peak day hike with a paddle trip or hike-in trek
A Look Beyond With Medium Jay Lane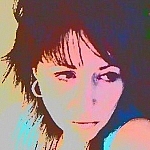 Medium Jay Lane has a special gift she enjoys sharing with others. She's naturally a performer & her insightful talent lends itself well to public readings.
Day Hike to The Crack & Beyond for Killer Views of Killarney Park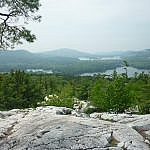 A day hike to The Crack is always fantastic. Never the same hike twice and an Ontario high point, it's a great way to get killer views of Killarney.