All-time highlights from JourNiackery, Green Niackery & MiscellaNiackery
Exploring Yokji Island: A Break From Mainland Korea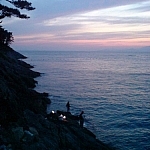 Sick of the smell, noise, lights, people, and hustle and bustle of Busan, I went to Tongyeong and hopped on a ferry, ready to start exploring Yokji Island.
"Saving" a Snapping Turtle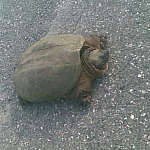 We always stop to take turtles off the road, so long as it's safe. Usually it's just a matter of crossing the turtle in the same direction it was heading...
Canada Post Fakes Death to Commit Suicide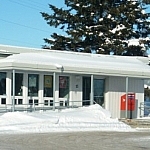 Canada Post announced that stamp prices will be going up, home delivery cancelled, and 8,000 jobs cut. It's old news, but there's much more to this story...
How to Make the Best Natural Bug Spray Recipe with Kombucha Vinegar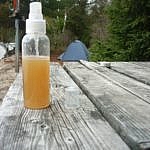 For healthier and Earth-friendlier options, turning to essential oils is obvious, but this natural bug spray recipe also uses kombucha vinegar.
Upo Marsh Circuit Hike: Photo Journal of a Korea Wetland Keeper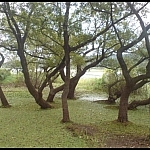 This photo journal of my Upo Marsh circuit hike was written as a volunteer for the Korea Wetland Project, with the objective of attracting eco-tourism.
Municipalities Across Canada Request Exemptions From CETA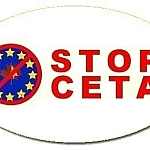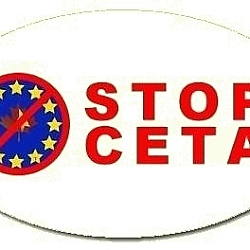 A secret international trade deal puts too many restrictions on local governments. Many municipalities are passing resolutions seeking exemptions from CETA.
7 Terrific Trails Easily Seen From Seoul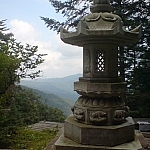 I can recommend these 7 (+7 bonus) terrific trails easily seen from Seoul since I made the most of my year in Korea by hiking as many mountains as possible.
Hiking in Killarney Provincial Park: 4 Day-Use Trails [Photo Album]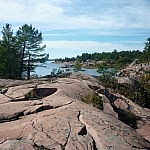 We're lucky to have explored four day-use trails one last day hiking in Killarney Provincial Park before having to trade in our hiking boots for snowshoes.
Cleaning Green: Vinegar, Baking Soda, and Kombucha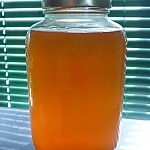 There are various levels of cleaning green. I'm focusing on the bare bones: cleaning green with vinegar, baking soda & kombucha, a green vinegar alternative
Visiting Mashkinonje Provincial Park: A Guide [with Photos]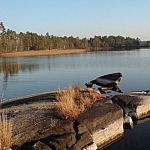 The definitive resource for visiting Mashkinonje Provincial Park, which has natural hiking trails, beaches & canoe access to Lake Nipissing, all for free.
Greening the Lunch Box: Waste-Free and Healthy Lunch Ideas for School or Work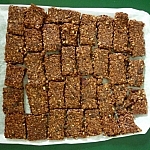 Simplicity is a must when packing a healthy lunch for school or work. Going waste-free is easy on the wallet, good for your health and the environment's too
Fun with Kombucha Tea: Yummy Recipes, Creative Ideas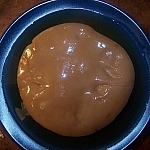 With these little-known uses for kombucha tea and SCOBYs, you can have fun with kombucha tea! Check out these yummy recipes and creative ideas I compiled.
31 Scary Reasons Canadians Should Reject the Risky TPP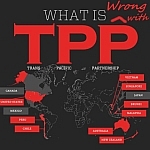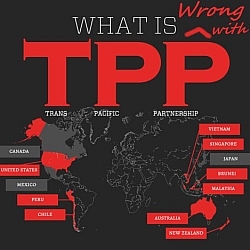 Renegotiation of the risky TPP isn't possible. Faced with an ultimatum, Canadians must use public consultations to express support or opposition.
Packing Lists for Backcountry Hikers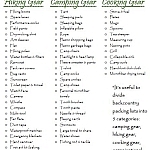 It's useful to divide backcountry packing lists into categories. Here I describe our hiking, camping, and cooking gear packing lists for backcountry hikers.
Hiking the La Cloche Silhouette Trail: Selection of Itineraries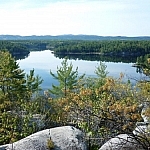 Dreaming of hiking the La Cloche Silhouette Trail in Killarney? Here are several itineraries for hiking the La Cloche Silhouette Trail, slowly or quickly.
Discovering Canadian Wilderness Through Group of Seven Art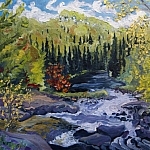 Following the footsteps of the Group of Seven, Pierre AJ Sabourin paints interpretations of Group of Seven sites. Discover Canadian wilderness travel guide!
Tips for Identifying Milk Snakes (Rattlesnake Comparison)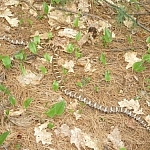 They may look like rattlers, but milk snakes are harmless. They rattle their tails on fallen leaves & underbrush to imitate the rattler, but don't be fooled
Keeping Honey Bees At Creekbend Farm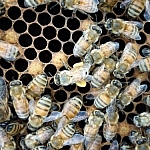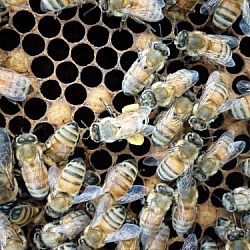 Dan & Tracy Séguin of Creekbend Farm may be better-known for the maple syrup partnership Sucrerie Séguin SugarBush, but they're just as passionate for bees.