All-time highlights from JourNiackery, Green Niackery & MiscellaNiackery
Weekend Hike to Five Finger Rapids on the French River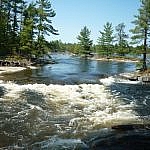 Few know that hikers can go backpacking Papase Trail at Dokis First Nation, a 21-28 km return weekend hike to Five Finger Rapids on the French River.
31 Scary Reasons Canadians Should Reject the Risky TPP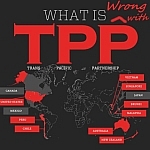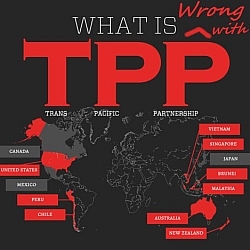 Renegotiation of the risky TPP isn't possible. Faced with an ultimatum, Canadians must use public consultations to express support or opposition.
Layering Winter Wear for Warmth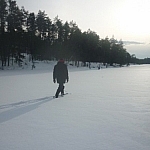 Staying warm outdoors in winter is all about layers. Layering winter wear for warmth is simple once you know the trick. From toe to head, here's how I do it
Visiting Mashkinonje Provincial Park: A Guide [with Photos]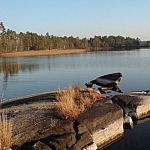 The definitive resource for visiting Mashkinonje Provincial Park, which has natural hiking trails, beaches & canoe access to Lake Nipissing, all for free.
A Look Beyond With Medium Jay Lane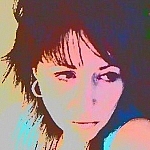 Medium Jay Lane has a special gift she enjoys sharing with others. She's naturally a performer & her insightful talent lends itself well to public readings.
Discovering Canadian Wilderness Through Group of Seven Art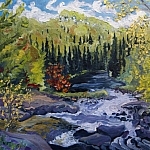 Following the footsteps of the Group of Seven, Pierre AJ Sabourin paints interpretations of Group of Seven sites. Discover Canadian wilderness travel guide!
Lush Demystified: Top Natural Products, Shopping Tips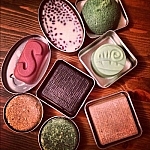 Lush is confusing. It seems eco-conscious, with fresh handmade products, but some ingredients aren't natural or safe. It's time to have Lush demystified.
Greening the Lunch Box: Waste-Free and Healthy Lunch Ideas for School or Work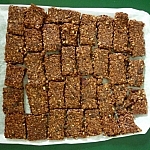 Simplicity is a must when packing a healthy lunch for school or work. Going waste-free is easy on the wallet, good for your health and the environment's too
10 Hikes In Korea You Will Absolutely Love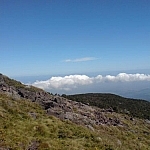 Rounding off my series on hiking Korea's mountains with a bucket list to make the best of a year abroad, there are 10 more hikes in Korea I absolutely loved
How To Make Dehydrated Yogurt For a Yummy, Healthy Snack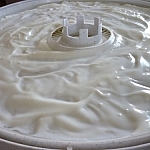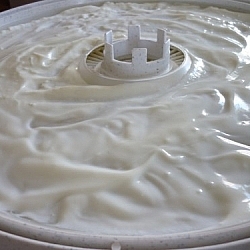 Dehydrated yogurt rolls pack a lot of punch in a small, lightweight package. Easy to make, they're great for the trail, school, or work.
Les écrits d'Aurélien Dupuis | Writings of Aurélien Dupuis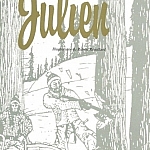 I first wrote this in French since it's about my great-uncle Aurélien Dupuis, an author & an accomplished man who is open-minded & passionate about nature.
Silver Peak Day Hike Route Suggestions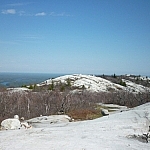 These are route suggestions to help plan a Silver Peak day hike in Killarney Park. You can combine a Silver Peak day hike with a paddle trip or hike-in trek
6 Popular Routes on the Uplands Trail at Algonquin Park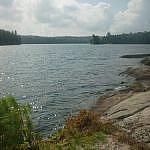 At 78 km, the Western Uplands Trail is Algonquin Park's longest. 3 stacked loops & 2 side loops make it easy to plan multiple routes for a long weekend.
7 Terrific Trails Easily Seen From Seoul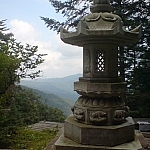 I can recommend these 7 (+7 bonus) terrific trails easily seen from Seoul since I made the most of my year in Korea by hiking as many mountains as possible.
Exploring Yokji Island: A Break From Mainland Korea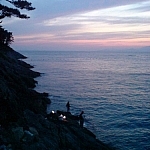 Sick of the smell, noise, lights, people, and hustle and bustle of Busan, I went to Tongyeong and hopped on a ferry, ready to start exploring Yokji Island.
Canada Post Fakes Death to Commit Suicide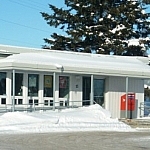 Canada Post announced that stamp prices will be going up, home delivery cancelled, and 8,000 jobs cut. It's old news, but there's much more to this story...
Trekking Jirisan in Korea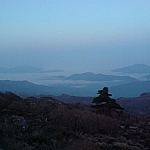 Trekking Jirisan in South Korea takes lots of planning but once you get there, it's worth it! Even when all plans fall apart, it's a great mountain to hike.
Upo Marsh Circuit Hike: Photo Journal of a Korea Wetland Keeper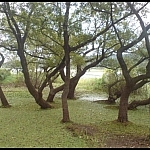 This photo journal of my Upo Marsh circuit hike was written as a volunteer for the Korea Wetland Project, with the objective of attracting eco-tourism.