What's New
Check out what's new from JourNiackery, Green Niackery, and MiscellaNiackery. Scroll down to see all-time highlights.
Unique Ideas for Celebrating the Holidays in the North

Want to find different things to do on special occasions? If celebrating the holidays in the North, here are some festive ideas for a jolly time in Ontario.
Landscapes of the Killarney Area

For a limited time only, this lovely photobook makes a great gift or souvenir — a must-have for those with a passion for the beautiful Killarney area!
Day Hike on the Manitoulin Shoreline at Misery Bay

With 4 trails to explore & an eco-friendly, solar-powered Visitor Centre with cool exhibits to examine, who wouldn't want to spend a day at Misery Bay?
Triple the Fun at Dokis Summerfest

Dokis Summerfest rocks a July weekend annually with softball and horseshoe tournaments, along with a music festival and family-friendly activities.
30+ Scary Haunted Walks and Ghost Tours in Ontario

Want something spooky to do? Whether or not it's Halloween season, enjoy a good scare and have a frightful fun time on these haunted walks and ghost tours.
6 Popular Routes on the Uplands Trail at Algonquin Park

At 78 km, the Western Uplands Trail is Algonquin Park's longest. 3 stacked loops & 2 side loops make it easy to plan multiple routes for a long weekend.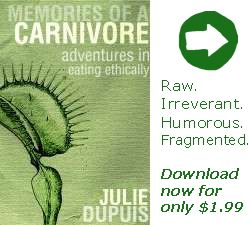 Best of JourNiackery
Travel and Trekking in Northern Ontario and Beyond
Hiking the La Cloche Silhouette Trail: Selection of Itineraries

Dreaming of hiking the La Cloche Silhouette Trail in Killarney? Here are several itineraries for hiking the La Cloche Silhouette Trail, slowly or quickly.
56+ Things To Do in French River and Lake Nipissing Areas

Chances are, there's a lot left for you to discover about this place. Here are 56+ cool ideas for things to do in French River - Lake Nipissing area. Enjoy!
Backpacking Algonquin Park's Eastern Pines Trail to High Falls

Backpacking the Algonquin Park Eastern Pines Trail is a short easy loop that can be hiked in a weekend, or access it by water for a hike & paddle combo trip
Visiting Mashkinonje Provincial Park: A Guide [with Photos]

The definitive resource for visiting Mashkinonje Provincial Park, which has natural hiking trails, beaches & canoe access to Lake Nipissing, all for free.
Packing Lists for Backcountry Hikers

It's useful to divide backcountry packing lists into categories. Here I describe our hiking, camping, and cooking gear packing lists for backcountry hikers.
Backcountry Tripping in Mississagi Provincial Park

Days before leaving, we had cancelled our plans to go backcountry tripping in Mississagi Provincial Park, and so we're really glad we had a second chance!
Best of Green Niackery
On the Path to an Eco-Friendly, Local Lifestyle
Dehydrating Berries and Other Fruit: 10 DIY Tips

We like dehydrating berries we pick ourselves to save money while doing something good for our health. These 10 tips help make dehydrating berries a success
Lush Demystified: Top Natural Products, Shopping Tips

Lush is confusing. It seems eco-conscious, with fresh handmade products, but some ingredients aren't natural or safe. It's time to have Lush demystified.
Fun with Kombucha Tea: Yummy Recipes, Creative Ideas
With these little-known uses for kombucha tea and SCOBYs, you can have fun with kombucha tea! Check out these yummy recipes and creative ideas I compiled.
Keeping Honey Bees At Creekbend Farm

Dan & Tracy Séguin of Creekbend Farm may be better-known for the maple syrup partnership Sucrerie Séguin SugarBush, but they're just as passionate for bees.
Wild Blueberry Picking Tips

We've accumulated lots of share-worthy blueberry picking knowledge, so if you'd like to get out there yourself, check out these blueberry picking tips first
Greening the Lunch Box: Waste-Free and Healthy Lunch Ideas for School or Work

Simplicity is a must when packing a healthy lunch for school or work. Going waste-free is easy on the wallet, good for your health and the environment's too
Best of MiscellaNiackery
Artsy, Newsy, Techy Medley
Canada Post Fakes Death to Commit Suicide

Canada Post announced that stamp prices will be going up, home delivery cancelled, and 8,000 jobs cut. It's old news, but there's much more to this story...
A Look Beyond With Medium Jay Lane

Medium Jay Lane has a special gift she enjoys sharing with others. She's naturally a performer & her insightful talent lends itself well to public readings.
Les écrits d'Aurélien Dupuis | Writings of Aurélien Dupuis

I first wrote this in French since it's about my great-uncle Aurélien Dupuis, an author & an accomplished man who is open-minded & passionate about nature.
Amy Miller's The Carbon Rush: Fighting the Climate Crisis for Social Justice

The Carbon Rush social justice film exploits Canada's role in carbon markets & the poverty & illness resulting from the supposedly green for-profit industry
Municipalities Across Canada Request Exemptions From CETA

A secret international trade deal puts too many restrictions on local governments. Many municipalities are passing resolutions seeking exemptions from CETA.
Memories of a Carnivore: A Vegetarian in Korea

Memories of a Carnivore: Adventures in Eating Ethically. Raw, humorous, irreverent. Fragmented. Rural & exotic locations, bizarre meals & language barriers.