For the past two years, we've been picking our berries in Chelmsford. For those living in the Sudbury area, Ruby Berry Farm is a really great nearby option. We couldn't be happier with our strawberries, and we're definitely going back next year!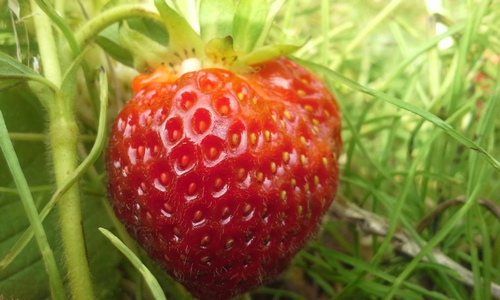 We decided that we would start picking berries in Chelmsford because many of the farms closer to our area had closed, and we weren't satisfied with the quality of the berries at the nearest operating farm in Sturgeon Falls. After picking there for two seasons, we found the strawberries tasted the same as store-bought varieties (so, nothing). We certainly don't have that problem with our Ruby Berry Farm strawberries!
It's been worth the hour and a half drive to Ruby Berry Farm for us, since we pick so many berries every year. Picking these berries in Chelmsford has been an entirely different experience than what we were previously used to, and in a good way.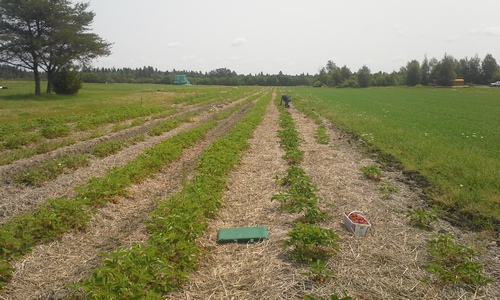 Picking Berries in Chelmsford at Ruby Berry Farm
Ruby Berry Farm is a small family-run farm owned by Robin and Nancy Charbonneau, along with their three children. If you're new at picking your own strawberries, take a moment to listen to Robin explain how to pick the best berries:
Of course, pre-picked baskets of strawberries are also offered. A number of different varieties of strawberries are available. And, other produce grown at Ruby Berry Farm also includes asparagus and rhubarb. Check out the Ruby Berry Farm website for more information and great recipes.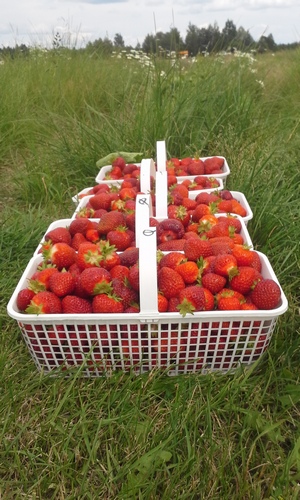 We learned from talking to the owners that strawberries are never directly sprayed to keep away pests, insects, or weeds, and that no spraying is done after a certain point in the spring. Best of all, one of Ruby Berry Farm's strawberry fields isn't sprayed at all. We just love picking in that field because the strawberry plants are interspersed with wild plants such as mint, and frequented by plenty of pollinators. But this means that it's a bit tougher to pick the strawberries in this field, so most people picking their own berries choose the tended fields.
The Charbonneau family expresses a commitment to sustainability that can be seen not only in the sparse application of chemical sprays, but also in the farm's harvesting practices — Ruby Berry Farm sometimes closes for ripening days early on in the picking season (usually mid to late June).
Another sustainable practice at Ruby Berry Farm is the family's side business, beekeeping. Unpasteurized raw honey is collected from the farm's own beehives, providing local honey to customers while naturally pollinating the strawberry plants.
Although Ruby Berry Farm has been in operation for 25 years, the Charbonneau family has owned it since 2002. Last year, Nancy told me that at the time, raising their children to be aware of food production practices was an important reason for choosing the farming life.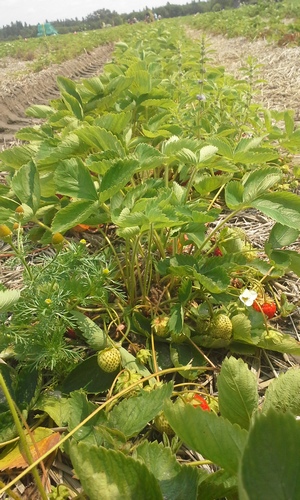 Because Ruby Berry Farm is so family-oriented, we were pleasantly surprised to find that this year, everyone remembered us from last year! Other than at the local farm that used to operate in our hometown of French River, that's never happened to us before. It's a nice, welcoming feeling (smiley face).
Make sure never to miss another strawberry picking season update by following Ruby Berry Farm on Facebook. Don't forget to call their berry hotline at 705-855-9901 before heading out to pick your berries in Chelmsford. Ruby Berry Farm is located at 745 Joanette Road.
Maybe we'll see you there!