When you close your eyes and picture yourself taking a deep breath over a steaming cup of tea, you imagine a relaxing moment, whether the setting you conjure involves sitting at a window side on a rainy spring day, reading by a lakeside early on a bright summer morning, strolling through colourful countryside on a crisp autumn afternoon, or warming yourself beside the fireplace on a cold winter evening.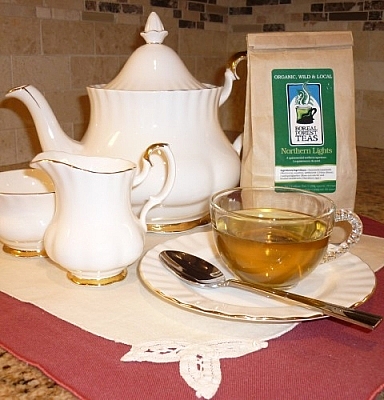 Tea is so much more than just a soothing hot beverage, though. It can have nutritional and medicinal value, too. And as the local food movement grows, we are reacquiring the traditional knowledge of our predecessors, learning that tea is not an exotic import but a combination of natural resource products from the boreal forest. As Lee-Ann Chevrette of Boreal Forest Teas says, "forests are not all about timber."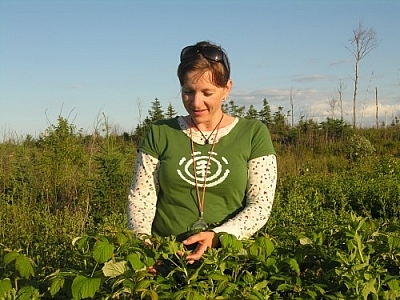 Two years ago, I first began drinking Boreal Forest Teas because I was looking for a local, Earth-friendly product. I was thrilled to find that Boreal Forest Teas has eight wild harvested and organic hand-crafted blends from Thunder Bay, and that this small company supports conservation efforts in the boreal forest by donating 5%five percent of proceeds to Nature Canada.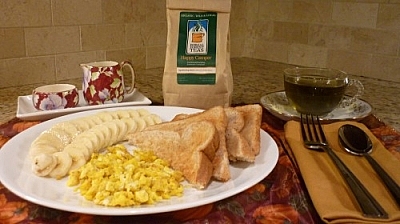 Chevrette, owner of Boreal Forest Teas, harvests many of the ingredients herself, along with the help of some family and friends.
Those ingredients she can't source from the forest she orders from local organic farms. Some products are procured from organic farms in Ontario, Quebec, and Alberta, some from other Canadian wild harvesters.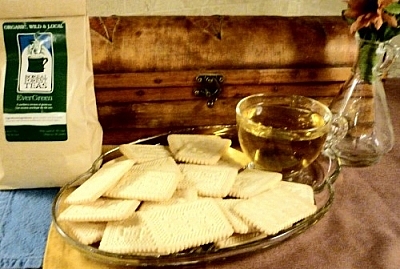 Few items are brought in from abroad, but these, like the green tea and some herbs for the chai tea, are organic.
Boreal Forest Teas dries its herbs in dehydrators, blending and packaging the teas only when needed, which ensures quality.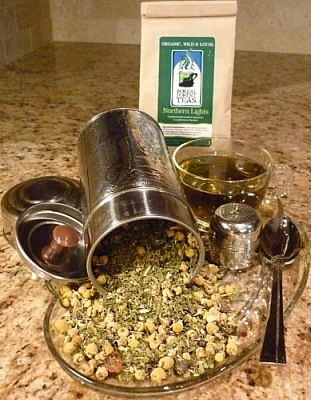 From Timmins, Lee-Ann Chevrette grew up exploring the wilderness of North Eastern Ontario. She studied Environmental Protection and Herbology before completing a Master's degree in Environmental Studies, focusing her research on food security and local food systems. She also travelled and worked across Canada to learn about the country's diverse ecology. Chevrette is passionate about improving access to healthy local foods and does her part to change the economics of resource extraction in the boreal forest by purchasing wild berries from First Nations Non-Timber Forest Products initiatives.
As someone who has had a lifelong interest in edible plants of the boreal forest, Chevrette "believes it takes a long time to develop a relationship with these plants, and to learn how to harvest and use them properly and respectfully." She shows just how much she cares about the teas she makes by packaging them loose rather than in bags, which helps preserve the plants' medicinal and nutritional properties and reduces waste.
Additionally, the packaging itself is recyclable and compostable. "People are becoming increasingly aware of the implications of their choices; they want products that are healthy for them and for the environment. Once people try these teas, they understand the difference between these teas and other teas," says Chevrette.
Boreal Forest Teas offers eight blends to choose from, and I encourage tea lovers to try a few! And new for next summer, Chevrette revealed she's creating delicious iced tea blends.
I drink Happy Camper on an almost daily basis in the mornings, after my kombucha but before my granola or oatmeal, while I prefer the Evergreen in the evenings. I like Northern Lights in winter, but when I'm getting sick, I go straight for the Canadian Shield.
Boreal Berry Blend — Sweet northern flavour
LoonSong — Calming and soothing sleep aid safe for children
Northern Lights — Cozy up!
EverGreen — Green tea with vitamins, minerals, and antioxidants
40

degrees

Below — A warming northern version of Chai
Happy Camper — Nourishing and energizing
Canadian Shield — Immunity tea!
Cranberry Mint — For digestion and peace of mind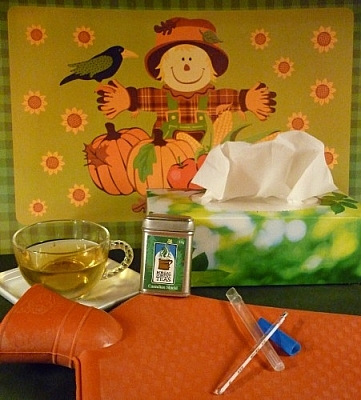 Boreal Forest Teas are so good that it won the 2012 Premier's Award for Agri-Food Innovation Excellence and was lately served at an event at Queen's Park. Chevrette is honoured by the success of her business and the validation that she is on the right track, and she's motivated to continue "sharing some of the essence of the boreal forest with others." Through the making of these teas, she combines her "passion for boreal forest ecology and conservation, nutritional and medicinal plant use, local food system development, and diversification of northern economies." As a result, she feels good about making a product "that is healthy for people and the planet."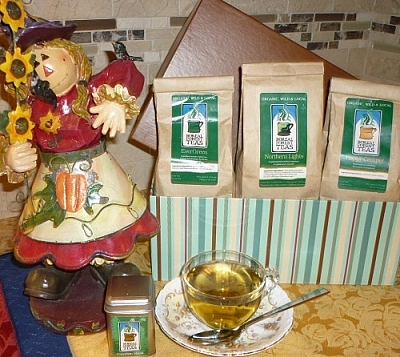 The company is also good to charities and its customers. Most recently, it partnered with Thunder Bay's Bare Organics (skin care products, some which I'd really like to try, some much like Azilda's Plain Jane Soap). Together, they put on the Gratitude Gifts fundraiser during Thanksgiving. And, fans should make sure to Like Boreal Forest Teas on Facebook — a contest for the chance to win some great Boreal Forest Teas prizes was held this fall, and who knows when the next will be?
Nourishing, healing, ethical, sustainable, and local, Boreal Forest Teas make great gifts, especially in the reusable tin.
Boreal Forest Teas are available at Eat Local Sudbury and Dalew Farms, among other shops, co-ops, farmers markets, and galleries throughout the province and country; or, buy online.