This post of my favourite photos of hiking in Ontario has been a long time coming, but I figure it's better than an album! And what better time than the holiday break to sort through old photos of hiking in Ontario and take a trip down memory lane? Pics of hiking in Ontario are from anytime between 2008 and the present. A couple are from random walks rather than hikes, but I just couldn't leave them out. And the same goes for the few that might've snuck in which were taken by the roadside…
Hiking Close to Home in Ontario: French River Area
Lake Nipissing's West Arm
St. Charles
Though not technically in French River, St. Charles is near the West Arm of Lake Nipissing, and where I grew up until high school.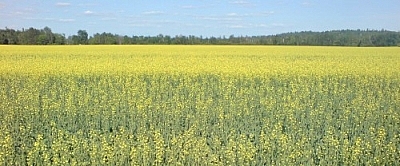 Pine Creek
The old logging roads down Pine Creek are now used by ATVers and snowmobilers, hikers and snowshoers, deer hunters and duck hunters. We don't use them in the fall. Forget the orange vests; we just don't use them in the fall. They're wet in spring, but safe. Overgrown in summer, but safe.
Bear Lake
Mashkinonje Provincial Park, Monetville
With 35 kmkilometres of looping trails and so close to home, I've been to Mashkinonje too many times to count. In all seasons and weather, geared up or without even a snack, in snowshoes, hiking boots, or sandals, by boat or car, I always end up at Mashkinonje. My very last post was devoted to day-tripping in Mashkinonje. And still one of my most memorable times in Mashkinonje was in 2008, when a prep hike for a longer trek went all wrong. I think it's a great example of how quickly the landscape changes on lots of trails while hiking in Ontario.
Noëlville
Favourite local swimming and walking spots…
French River Provincial Park
Récollet Falls and Trail
Bad River
As a little girl, I came to this river with my family every weekend for several years. My father had built a houseboat in his old stomping grounds, which became ours. We then switched our fishing spot to Lake Nipissing, but we returned every once in a while for a visit.
Pickerel River
Marc's family is from the other side of the French River Delta, the Pickerel River, so we've been all over the area together now.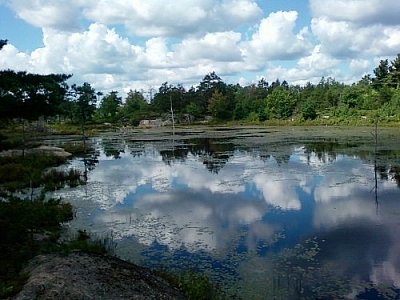 Grundy Lake Provincial Park, Britt
Hiking Further Afield in Ontario
Hiking in Ontario sure has kept us busy!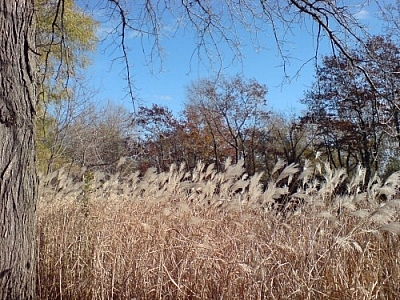 Restoule Provincial Park
Killbear Provincial Park, Parry Sound
Huntsville Area
Ragged Falls Provincial Park
Algonquin Provincial Park
Taken at Faya Lake on the Highland Trail in Algonquin Provincial Park during a relaxing but bug-filled June weekend.
Manitoulin Island
Cup and Saucer Trail
Wanapitei Provincial Park, Capreol
Double-checking the spelling of the name of both park and lake (which is spelled differently than the town of the same river near where I live), I found out camping is no longer permitted here. Tents used to be allowed right on the beach, and people would leave trailers on the sandy wooden shores all season. I guess it got to be too much for the ecosystem :((frowny face).

Duchesnay Falls, North Bay
Samuel de Champlain Provincial Park, Mattawa
Temagami Area
Ottawa-Temiskaming Highland Trail: Rib Mountain
We had quite the adventure coming out of this one. And we thought hiking up Rib Mountain on the way in had been tough!
Backwoods of River Valley: Gull Lake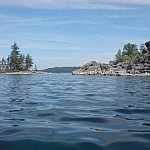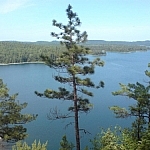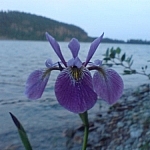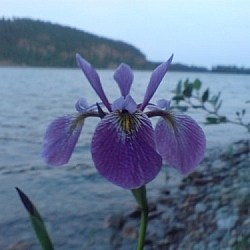 Wakami Lake Provincial Park, Sultan
Having been to the Wakami backcountry once was not enough, even though what seems like a dream trek will never be possible with the continued cuts to northern parks.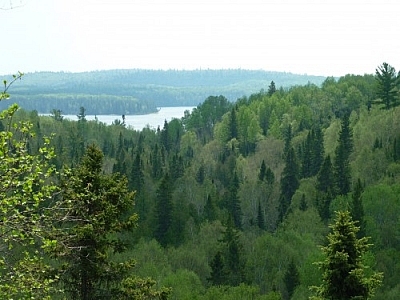 Esker Lakes Provincial Park, Kirkland Lake
I absolutely had to return here on a pleasure trip since I was an Ontario Ranger here! I half-recognised quite a lot but mostly had incredible nostalgia. Hiking in Ontario has brought me to a lot of places! While I was stuck in the past, Marc was stuck on the moon. How is it even possible to forget your fishing gear on May long weekend?