Victoria Day weekend, we left Halfway Lake park, rejected by park wardens fearful of forest fires and evacuation notices nearby (the situation being fairly dire this dry season). Undeterred, we drove another few hours north and found a park that would let us into the backcountry. It wasn't initially supposed to be a Wakami Provincial Park backcountry trip, but we're really glad it was!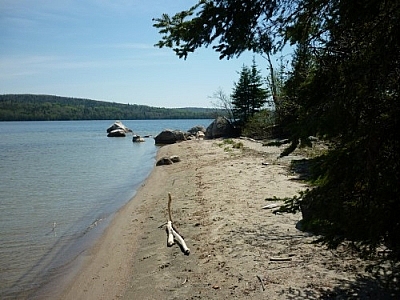 We canoed into our site since the trail — which follows the Arctic divide, and is one of Ontario's longest — is closed (thankfully park staff is trying to reopen it). Stopped at a beautiful sandy beach site along the way, but it was too near to the campground with too many motor boats fishing nearby.
So we kept on paddling another few hours. Got to land and went for a hike right away to stretch our legs.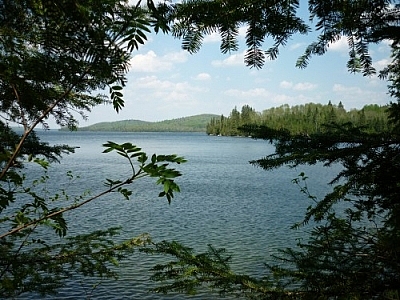 Next day, we went for an afternoon hike to a magnificent lookout:
It was a weekend meant for relaxing, too, so we took the fly off the tent, lay down, listened to the wildlife, and watched the sunset across the water.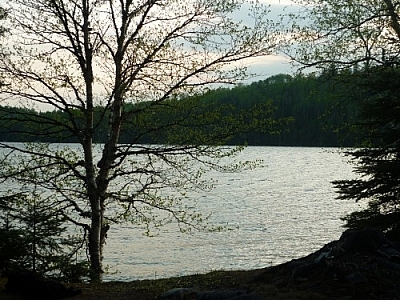 Too soon, our Wakami Provincial Park backcountry trip was over.