It's not like we haven't paddled before, but we certainly aren't paddlers. Still, we'd like to incorporate more paddling into our hiking routes. Some trips just can't be done on foot alone, and others would be more enjoyable with a little less foot mileage.
Here are some of the paddling dreams — er, potential trips — which are inspiring us to pick up our paddles and row.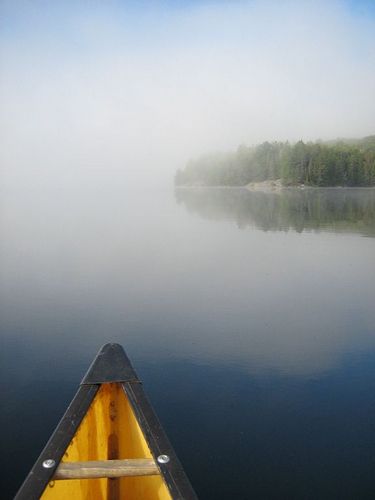 Definitely!
French River
We're right here, so we can do the entire route in sections.
We've even found a way to incorporate a Dokis First Nation Papase Trail day hike side trip, or to hike the trail and loop back on the river.
There are so many possibilities, we're bound to start here.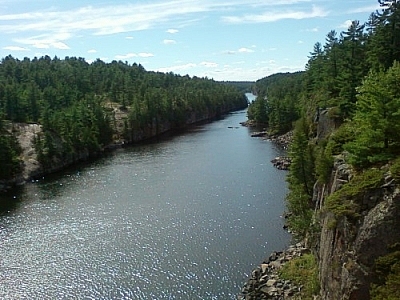 Lake of the Woods Trail, Killarney Provincial Park
Just a bit of paddling from Bell Lake leads to a choice of two campsites on Turbid Lake. A portage leads to a trail looping around Lake of the Woods.
Sounds like fun :)(smiley face).
Silver Peak, Killarney Provincial Park
We've got our eye on a trip from Bell Lake through Johnnie to Clearsilver, from where we can take a day trip to Silver Peak. We've been dying to spend a whole day up there since our La Cloche Silhouette trek in May, but our dreams for August long weekend were dashed by the incredible popularity of the park. We'll just have to try for another time…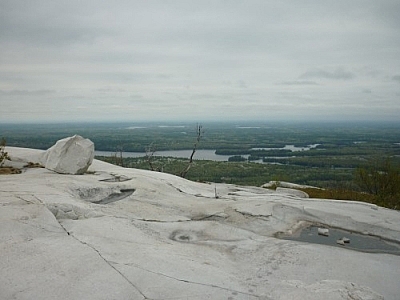 With a Little Practice…
Obabika Lake to the Wakimika Old Growth Trails
I mentioned this Temagami-area trip on my Hiking 2013 Hit List, which we've since reconsidered for now. We've got the logistics mostly figured out, so now it's just a matter of confidence. Obabika's a big lake — I don't think I want to test its full length without a bit more experience under my belt!

Wakami Provincial Park's Height of Land Trail Hike and Paddle Combo Trip
We loved the kaleidoscopic greens of the verdure and crystal clear waters of the lake, and Marc wouldn't dream of returning here without his fishing gear.
However, Wakami's Height of Land Trail is actually closed, so it would have to be a paddling trip with hiking side trips.
Or, maybe the trail will reopen, as was being discussed when we visited, and our dreams could come true!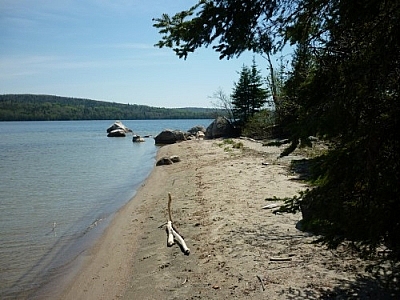 Finding Carmichael's Rock on Grace Lake and Taking In the Beauty of Nellie in Killarney Park
So many of the Group of Seven's paintings are like dreamscapes, and, inspired by Preston Ciere of portageur.ca to find Carmichael's Rock, I've been dreaming of Grace and Nellie Lakes ever since I wrote Discovering the Canadian Wilderness Through Art. The route from Frood Lake through Cranberry Bay to Grace Lake, then onwards to Nellie Lake and looping back through Murray and Charlton Lakes, seems too long and difficult to attempt without more experience.
Dream on!
Missinaibi River to James Bay
Yeah, right! That's one heck of a long, beautiful trip we won't be able to make for at least a few years!
But you betcha we'll keep dreaming…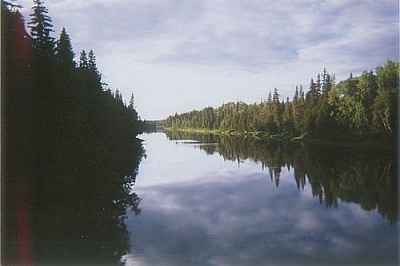 Popular in Travel & Trekking