Some time ago, I wrote about Plain Jane Soap, the Azilda-based company that hand makes most of the beauty products I like to use. Afterwards, I was asked about certain items which hadn't made the list at all, especially those I use in liquid form. Admittedly, I prefer to use solid products whenever possible for water conservation reasons, but for a very few things, I still mostly choose liquids. In those cases, I'm a Green Beaver gal.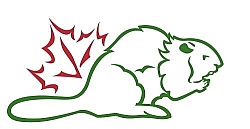 The Green Beaver Company makes certified organic products from natural ingredients. Based out of Hawkesbury in Eastern Ontario, the company was started by married couple Karen Clark and Alain Ménard.
As scientists with years of experience in the pharmaceutical and chemical industries, they were concerned about the ingredients found in most personal care products and decided to develop their own healthy and safe formulas.
Their products are biodegradable, vegan, gluten-free, paraben-free, phthalate-free, and fragrance-free. Many other harmful ingredients commonly found in personal care products are never used at Green Beaver.
Instead, the company uses mostly plant-based, all-natural, certified organic ingredients for the purest quality. And since 89%percent of the more than 10,000 ingredients used in personal care products have not been tested for safety, that's comforting to know.
For those who want to learn more about the toxic chemicals frequently used in the making of personal care products, The Green Beaver Company has compiled a very handy detailed ingredients glossary.
While The Green Beaver Company makes all kinds of products for adults and kids, I've got a few favourites I always buy.
I've been a huge fan of its 100%one hundred percent natural facial moisturizer for quite a few years. Containing aloe vera, jojoba, grape seed oil, and green tea, this cream is cool and soothing.

I've also been using Green Beaver's toothpaste for just as long. There are five yummy flavours to choose from, and none of them are strong enough to make your eyes water. Perfect for kids and adults!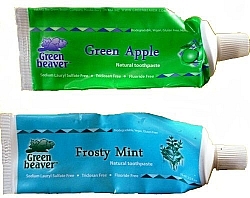 After lathering up with Plain Jane's shampoo bar, I like to smooth and soften my hair with one of Green Beaver's conditioners.

And when the sun's shining bright, I choose to protect my face and skin with Green Beaver's amazing non-whitening, non-greasy, hypoallergenic sunscreen. I've only been using it for a few months and am so happy with this new find!

Shoppers can buy The Green Beaver Company products online or at retail locations across the country. They are available in Sudbury at the Eat Local food co-op, The Wellness Shoppe, Durham Natural Foods, and Paris Natural Foods; in North Bay at Nature's Harvest; in Sturgeon Falls at Nipissing Food in Bins; and in Parry Sound at Georgian Bay Whole Foods.
And by the looks of things judging from the images above, it'll be time for me to hit up a few of these stores soon!