We pick a lot of blueberries, so we've accumulated a bit of share-worthy knowledge. We're happy to pick to order, but if you'd like to get out there and experience the fresh air, muscle pain, woodsy fragrances, inclement weather, and various bird songs for yourself, check out these blueberry picking tips first.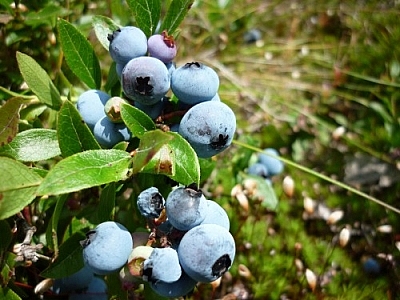 Blueberry Picking Preparation Tips
Make sure you've got these items with you, regardless of how long you're planning on being out there. It's a lot easier to carry around a few extra things than to suffer the consequences!
Baskets
Water bottles
Snacks
Sunscreen
Hat
Toilet paper and trowel
Bear spray
Bug vests
Most of these items are self-explanatory. Don't underestimate the need for lots of water and high-energy snacks, nor for the trowel!
If you're going to bother bringing the sunscreen, don't forget to use it! Since it's possible to get a sunburn even on a cloudy day, this one's not weather-dependent.
And wouldn't it be silly to reach your destination only to find you haven't got anywhere to put your berries? Double-check you've got your baskets!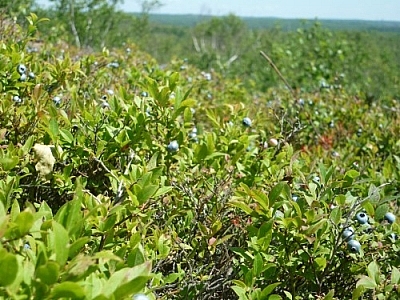 Hats are great for keeping the sun off the head in hot weather and glare out of the eyes in any condition, especially since wearing sunglasses gets in the way of spotting the blueberries. Plus, if you're picking with your back to the sun, you can turn a baseball cap backwards to protect your neck from burning.
To avoid needing to use the bear spray, make sure to talk to your picking partner often, or to yourself if you get separated. Bears should stay away so long as they know you're there. Whistles are also useful for scaring away unwanted visitors.
Bug vests come in handy for obvious reasons, especially on the walk back to the car at the end of the day, when the skeeters come out full blast and you can't swipe them away because you're carrying a whack of blueberries. Why even make the choice between dropped baskets and itchy nights? Why not just sleep well, with all your berries safe and sound?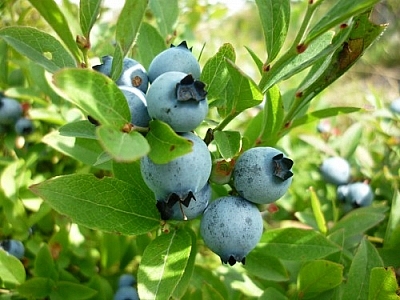 Weather-Wise Blueberry Picking Tips
Look up The Weather Network before you go out. Don't settle for the day's high and low — check the hourly forecast and know what to expect. Prepare accordingly! You might need to pack along a few extra items.
Plastic bags
Dry bag
Raincoat
Imagine a sudden rainstorm on a hot, sunny afternoon. You've been picking since morning, so you've got a few baskets already. You're at the top of a treeless hill when the downpour starts, so you grab your baskets and run back down towards your car. You're only 10 or 15 minutes away, but that's enough to soak your baskets through. You lose all your berries in a flash when the bottoms of your baskets give out.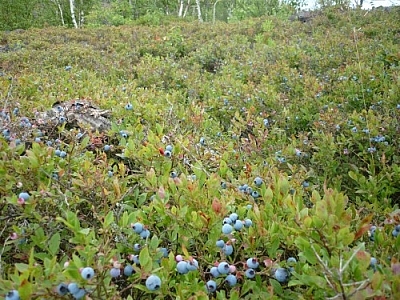 That very incident happened to us, so now we don't even care if the forecast is clear. Anything can happen! We've always got plastic bags with us when we're picking blueberries, so at the very least we can protect our berries. We may not be made of sugar, but our berries pretty much are!
Alas! We didn't just lose our berries that time. We also lost our cell phones and camera — they got soaked in our pockets and no length of time in a bagful of rice could save them. So now we take along a small dry bag to stash our valuables if worse comes to worst. But we only bring our raincoats if the forecast calls for it. Nope, not made of sugar ;)(winky face).
Blueberry Picking Tips For Comfort
What you wear is pretty important out there. Long pants and sleeves not only protect against the sun, but also against bugs and branches. Sturdy footwear is essential if you plan on carrying your baskets out without tripping on anything. It's heart-breaking every time we see a spilled basket, but thankfully it's never ours…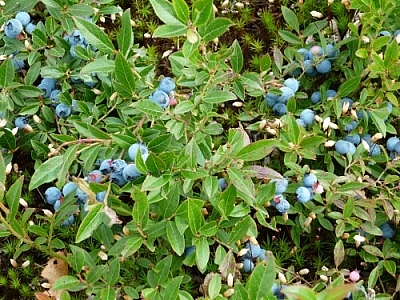 Take along a cushion or portable camp chair to save your back, legs, and knees. If nothing else, it'll be appreciated during break times!
Blueberry Picking Tips
Now for the good stuff — our best blueberry picking tips.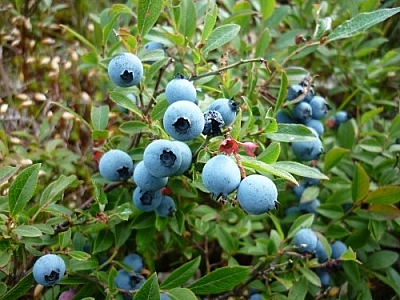 First you've got to find your spot. Rocky outcrops and hills are usually a safe bet. Don't settle for any blueberry bush — find a plentiful one with large berries, if possible. Otherwise it'll take forever to fill your basket!
If you're picking for yourself, you might do things a bit differently than if you're selling your berries. For example, the berries are dew-covered in the morning, so those will squish easier in the basket. That's fine for freezing, preserving, or baking, but it's no good for eating the berries fresh or for dehydrating them.
When selling berries, there's no way to know what the customer will do with the berries, and presentation is everything, so for the best-looking and freshest basket, berries should be picked dry.
Everyone appreciates a cleanly-picked basket, regardless of whether picking for yourself or others. We've found there are two parts to clean picking.
Using the fingers to pluck each berry is most effective — grabbing handfuls at a time brings in too many branches and leaves. Rolling the berries off the stems might be a bit quicker than plucking them, but the motion frequently peels the skin a little, and then the berries get wet and squash easily in the basket. No good.


Picking berries into a separate container and transferring them to the basket afterwards is also very helpful. We use large yogurt containers to pick into, then pour handfuls at a time into our palms, clearing out any imperfections before placing the berries in the basket.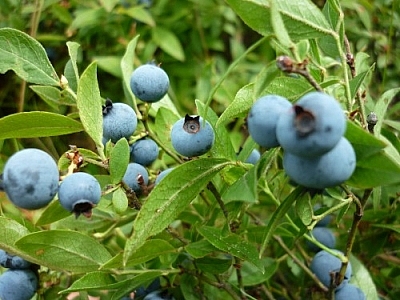 Since yogurt containers aren't too sturdy, we still place them in empty baskets while we're picking. That way, we can place the more solid baskets on just about any terrain without fear of spilling our containers, and both our hands are still free to pick. That's key for speed and cleanliness!
Once we've transferred our berries into baskets, we keep them in a shady spot, out of direct sunlight. The berries will burst if they get too hot.
Lastly, if you want to pick the same area all season, pick smart. Don't pick blueberry flowers, or berries that aren't ready yet (that would be the white, green, pink, and red ones). Try to pick the biggest berries — if you leave the smaller ones there, they will grow bigger and you can pick them later, with less effort and more profit for the time invested.
The blueberry season can last a few months when the weather cooperates (drought conditions like last year's aren't exactly desirable). By taking only the best berries, pickers can ensure there's plenty to go around for the summer.
Oh, and leave some for the bears, eh.