If it wasn't for the mounds of berries we pick on our blueberry picking bush hikes, which we freeze, dehydrate, and yes, even sell, I'd be sad that we don't really do any hiking during the summer months. But then we wouldn't be able to share our Earth-friendly blueberry picking tips…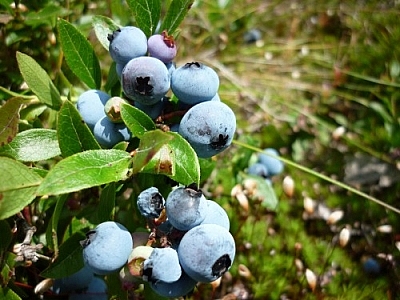 All kidding aside, I mean real hiking. We hike in and out and through the bush all the time, chasing after blue gold. But we can't bring the dogs because they run around too much, and we don't see much scenery what with our heads bent down all day. In fact, I'm forever yelling out for Marc to somehow guide me back to our stuff, and mysteriously, he can, even though he's out of sight and barely within hearing.
Still, we're always happy * to head to the hills of Sudbury, because truly, we enjoy the time we spend out there, listening to the sounds of nature within the city while on our blueberry picking bush hikes: birds and traffic, wind and construction, planes, rain, and trains.
When we do glance up, the entire city is recognisable. And sometimes, if we're sleeping in the car to get an even earlier start, we climb up the nearest hill with a flashlight after dark and gaze at the stars and lights.
* Maybe don't ask me at 6 a.m., but yeah, pretty much always happy…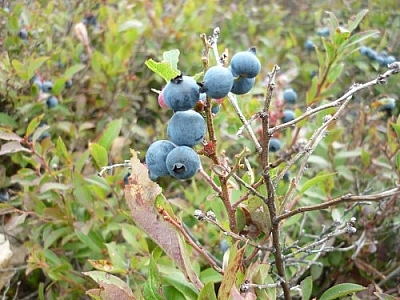 Update: Read about what picking blueberries around Lake Nipissing is like in comparison!