Ever since I first wrote about Ontario craft beer last year, I've been reading up to learn more about the province's microbreweries and their products. I already mentioned in Beat the Heat with Local Craft Beer: Five Ontario Microbreweries why local shoppers, greeniacs, and beer lovers should buy Ontario craft beer. Now I'm incredibly indebted to Ben's Beer Blog for vastly increasing my knowledge of Ontario craft beer in general (while doing it in a hugely entertaining way).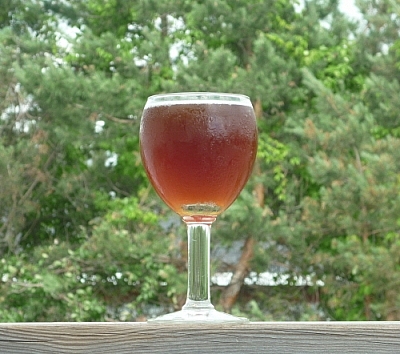 One of the things that Ben blogs about which I've been a proponent of myself for many years is supporting the LCBO instead of The Beer Store whenever possible. While there are many reasons for this, it's important to mention here at Green Niackery in the context of local shopping. The LCBO is owned by the province — its profits ultimately benefit taxpayers. The Beer Store, on the other hand, is owned by three foreign companies — its profits ultimately benefit investors. To put it simply, the local economy benefits more overall from Ontario craft beer purchases made at the LCBO. It's more convoluted than that, obviously, but that's the bottom line.
But that sounds too serious for a blog post about Ontario craft beer! So to ease your concerns, rest assured that I've also been personally conducting experimental research to verify the taste and quality of Ontario craft beer. I've now gotten to try so many varieties of Ontario craft beer, it's not always easy to keep them straight. Here are five that stand out.
Five Ontario Craft Beer Favourites to Try
Fire in the Rye — Double Trouble Brewing Co.
I've mentioned Double Trouble Brewing Co. before, but I couldn't help bringing them back again now that they've come out with a third amazing brew.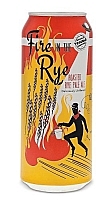 I was already a huge fan of their Prison Break pilsner (it grew on me after writing about it last, when I preferred Hops &and Robbers), but now I've finally gotten to try Fire in the Rye, and of course it was fantastic.
Unfiltered and bold, this Ontario craft beer will keep you coming back for more. It was only available in Southern Ontario for a while, but we were recently able to pick up a few cans in Sturgeon Falls. Hooray!
Muskoka Brewery Cream Ale
Hailing from Bracebridge, Muskoka Brewery's pure, unfiltered, naturally brewed Ontario craft beer is deliciously unique.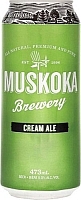 The company insists on freshness and includes all ingredients on its labels. It never uses preservatives, additives, or adjunct ingredients, and its Ontario craft beer is unpasteurized. Going strong for nearly twenty years now and a growing employer in the region, Muskoka Brewery raises funds for charity in an effort to give back to the Muskoka community.
To get up close and personal, visit the brewery on a tour and try all the different varieties — I'm partial to the cream ale because of its full body.
Wellington's Special Pale Ale
Using fresh and all-natural ingredients has lead to Wellington Brewery's award-winning Ontario craft beer selection.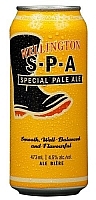 This Guelph microbrewery's been around a long time — since 1985, it's brewed unfiltered and naturally carbonated Ontario craft beer served at cellar temperature. It's got a retail store, offers on-site tours and tastings, and operates its own hospitality room, the Iron Duke House. It also supports local community events and charitable causes.
If you pick up a Wellington's, give the SPA a try, or Marc's choice, the Russian Stout.
Crosswind Pale Ale — Lake of Bays Brewing Company
Located in Baysville, Lake of Bays Brewing Company brews its Ontario craft beer in small batches using all-natural ingredients. The water used is fresh from Lake of Bays. Leftover grains are donated to a local dairy and cattle farmer.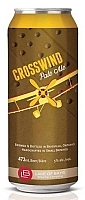 For those who combine summer travel with Ontario craft beer, stop by for a free on-location tour and taste testing, and visit the beer garden and retail store.
I especially like the flavourful Crosswind pale ale, but the Rock Cut lager is quite nice as well.
Lemon Tea Beer — Mill Street Brewery
Producing hand-crafted beer in Toronto's historic Distillery District, Mill Street Brewery also operates a brewpub in the neighbourhood. Over the more than ten years it has been in existence, Mill Street Brewery has been the recipient of multiple awards, as have many of its individual Ontario craft beer products.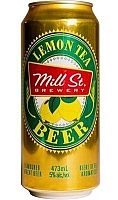 I'm a huge fan of the Original Organic lager any time of year. It's free of herbicides and pesticides and is actually certified organic.
But, during the summer months, the refreshing Lemon Tea Beer can't be topped.
More Ontario Craft Beer to Try