I've been striding along in Busan, sometimes stumbling, for eight months and I feel like I've got less to say about Korea now. I guess I've found my rhythm.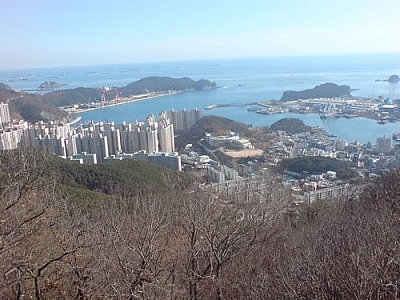 It's fun to travel around the country, to see different landscapes and experience different foods and cultural quirks.
It's equally fun to stay in Busan for a weekend. It's in Busan that I get to feel like I'm truly getting to know Korea, like I really know the place and its people.
I wanted to live abroad because I wanted to experience a foreign culture in depth. Travelling abroad, even for extended periods of time, doesn't allow you to do that since you're rarely in one spot for more than a week or two, usually only a few days.
In Busan, I'm learning the city's secrets. I can honestly say that I learn something new about Busan every single weekend I stay here, that I'm always seeing new things here, familiarizing myself more and more with the city and the way of life here.
Even mundane stuff like finding a second-hand clothing shop or bookstore can be exciting here in Busan. Everything's so different, and those are things I don't do when I'm in other cities…
Well, that's because I'm usually just at the bus station waiting to go hiking, or maybe checking out the tourist must-sees. But with only weekends to travel around the country, the urge to hike is stronger in me than to visit a museum or gallery. Luckily, most parks have a temple or two, so I get to see lots of those (smiley face).
And I only usually go out of town every second weekend, since I want to get to know Busan, too. My weekdays are pretty much spent in Dadaepo since it's so far away from other areas of town, so I basically only have weekends to see Busan, too.
There are still so many everyday things I haven't done in Korea, and I've only got four months left! Luckily, I discovered a really useful resource for living in Busan that should help me plot out the rest of my time here. Busan Haps is on online magazine in English with news and events and so much more, like recommendations for dining out and things to do or see. So glad I found this!
These days, I'm wondering… What's going to the movies like in Korea? How do fans act at sporting events? I don't know yet, but I will soon as I continue my journey striding along in Busan!
Update
Read Sports and Entertainment in Busan: Soccer and a Movie to find out more about striding along in Busan.