le français suit
---
Culture Days was created in 2010 to "raise the awareness, accessibility, participation and engagement of Canadians in the arts and cultural life of their communities." The French River Cultural Industries Council Inc., which celebrates and promotes the arts and cultures of the Francophone, Métis, First Nations, and Anglophone populations of the French-River Nipissing corridor, joined this pan-Canadian movement for the first time in 2012.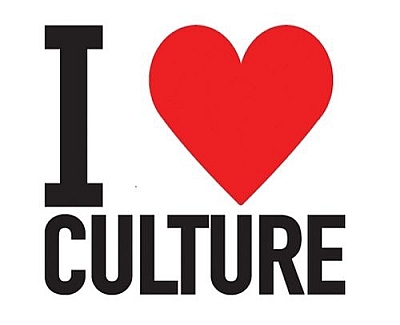 On Saturday, September 29th from 10 a.m. until 6 p.m., the Culture Days Land of the Voyageurs Studio Tour will feature local artists and artisans, offering the opportunity to see them at work while perusing their collections. It includes the studios of artists and artisans creating paintings, fused glass, music, literature, mosaics, quilts, and photography.
The free Land of the Voyageurs Studio Tour leads art enthusiasts of all ages through Killarney, Alban, Noëlville, West Arm, St. Charles, and Monetville. Artists and artisans may be caught working on their arts and crafts while they think no one is looking, remaining available to answer questions, offer explanations, or comment on their creations.
As a member of the FRCIC, I helped organise this event, and am proud to participate in the studio tour, too! Find me at the French River Public Library (15 Dollard Street, Noëlville) until 2 p.m.
---
La Tournée des studios du Pays des voyageurs pendant la Fête de la culture
La Fête de la culture fut créée en 2010 dans « le but de favoriser la sensibilisation, l'accessibilité, la participation et l'engagement de tous les Canadiens à la vie artistique et culturelle de leurs communautés ». Le Conseil des industries culturelles de la Rivière des Français Inc., qui a pour but de célébrer et promouvoir les arts et les cultures francophones, métis, Premières nations et anglophones de la région, se joint à ce mouvement pancanadien pour la première fois en 2012.
Entre 10 h et 18 h, le samedi 29 septembre, la Tournée des studios du Pays des voyageurs de la Fête de la culture mettra en vedette des artistes et des artisans habitant les alentours. La tournée offre la possibilité de discuter avec les artistes, de les observer au travail et d'explorer leurs ateliers. Les participants peuvent visiter les studios d'artistes et d'artisans créant des peintures, du verre fusionné, de la photographie, des œuvres de musique et de littérature, des mosaïques et des courtepointes.
Les amateurs d'art de tous les âges sont invités à participer gratuitement à la Tournée des studios du Pays des voyageurs. Parcourez Killarney, Alban, Noëlville, West Arm, St-Charles, et Monetville pour surprendre les artistes et artisans à l'œuvre. Ils sont libres pour répondre aux questions ou donner des explications.
Étant membre du CICRF, j'ai aidé à organiser cet événement, et je suis fière d'aussi y participer ! Venez me retrouver jusqu'à 14 h à la Bibliothèque municipale de la Rivière des Français (15, rue Dollard, Noëlville).
Popular in Arts & Culture