I joined about 10 or 15 colleagues in raising funds for United Way, and I made it up to the top of the CN Tower in 22 minutes!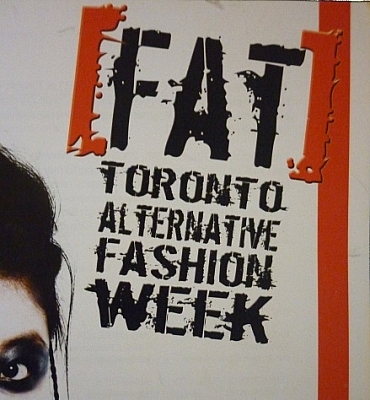 I couldn't breathe much afterwards, but after a quick costume change, an interminable wait for the elevator — go figure we were only allowed to use the stairs in one direction.
That didn't stop me from hustling my butt down to the Distillery District for a Toronto Alternative Fashion Week warehouse fashion show.
Lol!