Following the release of the stand-alone e-book and the mini-collection Found Press Quarterly 2 last spring, Memories of a Carnivore: Adventures in Eating Ethically is now also available as part of FP Complete Collection 1: 2011, an amazing sixteen-story collection!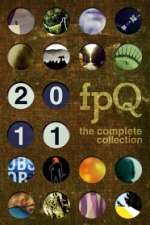 This e-book download includes short stories by Caroline Adderson, Meghan Rose Allen, Jack Bootle, Cynthia Flood, Andrew Forbes, Danny Goodman, Pauline Holdstock, Lee Kvern, Kirsty Logan, Dave Margoshes, Don McLellan, Maria Meindl, Grace O'Connell, Richard Rosenbaum, Lana Storey, and yours truly, Julie Dupuis.
With so much good stuff to read, Found Press Complete Collection 1 is a steal at only $12.99! Check it out and enjoy!
Included in FPQ Complete Collection 1
From FPQ 1
Found Press Quarterly 1:
Addresses

by Cynthia Flood

Cross Yourself

by Lana Storey

In Our House By the Sea

by Kirsty Logan

Somehow There Was More Here

by Danny Goodman
From FPQ 2
Found Press Quarterly 2: Spring 2011:
Angels Passing

by Don McLellan

11 Miles There, 12 Miles Back

by Meghan Rose Allen

Psalm 77

by Jack Bootle

From FPQ 3

Found Press Quarterly 3:

Bright Lights on Broadway

by Dave Margoshes

The Last Judgment

by Maria Meindl

Obscure Objects

by Caroline Adderson

The Oughts

by Richard Rosenbaum

From FPQ 4

Found Press Quarterly 4:

The Expansiveness of My Sound

by Andrew Forbes

Mike Mike Mike Mike

by Grace O'Connell

This Is a Love Crime

by Lee Kvern

What Endures

by Pauline Holdstock
Popular in Arts & Culture