If you've been following JourNiackery for a while, then you know how much I love the Killarney area. Just maybe, it's even possible that you started following JourNiackery because of my Killarney articles! And perhaps there are a few of my photos that have stayed with you along the way.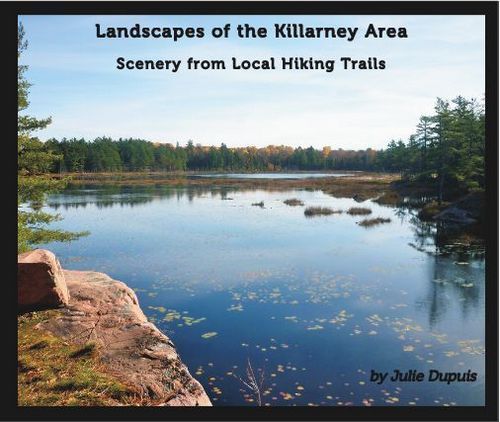 Well, now for a limited time only, I'm selling a compilation of my best photographs of the area surrounding Killarney. This photobook makes a lovely gift or a great souvenir. Sure to appeal to the hiker and nature-lover alike, it's a must-have for those with a passion for the beauty of the Killarney region.
So until January 31st only, you can order your very own copy of Landscapes of the Killarney Area: Scenery from Local Hiking Trails, a gorgeous, high-quality 10×8-inch photobook in landscape orientation with a flexible high-gloss cover, containing 22 of my most memorable photographs taken throughout the Killarney area.
This includes scenes of the pink granite-lined Georgian Bay coast from the Tar Vat Bay and Chikanishing Creek Trails; of the well-known white quartzite hills of the La Cloche Silhouette Trail; of the distant views from the Granite Ridge Trail; and of the lakes and wetlands seen on the Cranberry Bog and Lake of the Woods Trails.
Now don't delay! Make sure to order by December 9th to receive a gift copy in time for the holidays (December 13th with express shipping and December 14th with priority shipping).
Tip: Because this book is printed on-demand, bulk savings are passed on to the end customer — you! Receive a 10%percent discount when you purchase 10 books or more — perfect for those with lots of Killarney enthusiasts in the family.
Order
Popular in Travel & Trekking